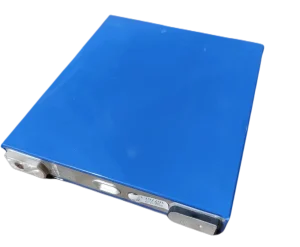 lithium battery aging test is one key step of assembly battery pack. The activation stage of lithium battery pack includes precharge, formation, aging, constant capacity and so on. There are two main factors influencing the performance of lithium battery pack, namely aging temperature and aging time. What's more, it is important that the battery tested in the aging test chamber is in a sealed state. If it is a battery on, the data for the test will be very different, which needs to be paid attention to.
Aging generally refers to the placement of the battery after the first charging after the completion of liquid injection. It can be aging at room temperature or at high temperature. Its function is to stabilize the properties and composition of the SEI film formed after the first charging. The aging temperature is 25℃. High temperature aging varies from factory to factory, some of which are 38℃ or 45℃. Most of the time is controlled between 48-72 hours.
Here are lithium iron phosphate (LiFePO4) battery voltage charts showing state of charge based on voltage for 12V LiFePO4 batteries — as well as 3.2V prismatic LiFePO4 cells.
Note: The numbers in these charts are all based on the open circuit voltage (Voc) of a single battery at rest. If your LFP battery manual has its own discharge curve and charging parameters, they should take precedence over the ones below.
12V 100Ah Prismatic LiFePO4 batteries are currently some of the most popular for off-grid solar power systems. They're a drop-in replacement for 12V lead acid batteries, and a great upgrade.
They are fully charged at 14.6 volts and fully discharged at 10 volts. They are made by wiring four 3.2V LiFePO4 cells in series.
12V LiFePO4 Battery Charging Parameters
Charging voltage: 14.2-14.6V
Float voltage: 13.6V (or disabled)
Maximum voltage: 14.6V
Minimum voltage: 10V
Nominal voltage: 12V or 12.8V
3.2V LiFePO4 Cell Voltage Chart
| Voltage | Capacity |
| --- | --- |
| 3.65V | 100% (charging) |
| 3.4V | 100% (resting) |
| 3.35V | 99% |
| 3.33V | 90% |
| 3.3V | 70% |
| 3.28V | 40% |
| 3.25V | 30% |
| 3.23V | 20% |
| 3.2V | 17% |
| 3.13V | 14% |
| 3.0V | 9% |
| 2.5V | 0% |
Below is about one  lithium battery aging test, constant current 50A, charge to discharge, one cycle
lithium battery Aging Test data (time node)

lithium battery Aging Test data (key events)
lithium battery Aging Test data (per second)
lithium battery Aging Test curve (one cycle)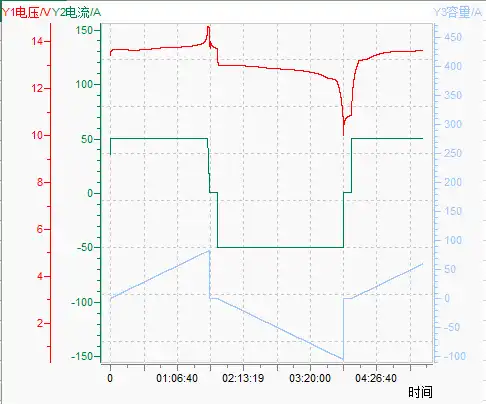 12V Prismatic LiFePO4 Battery Voltage Chart
| Voltage | Capacity |
| --- | --- |
| 14.6V | 100% (charging) |
| 13.6V | 100% (resting) |
| 13.4V | 99% |
| 13.3V | 90% |
| 13.2V | 70% |
| 13.1V | 40% |
| 13.0V | 30% |
| 12.9V | 20% |
| 12.8V | 17% |
| 12.5V | 14% |
| 12.0V | 9% |
| 10.0V | 0% |
lithium battery Aging Test curve (#2)
lithium battery Aging Test curve (#3)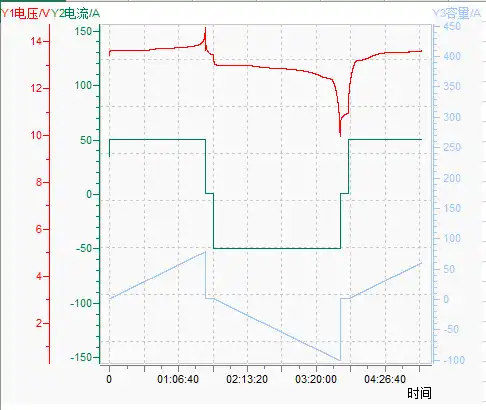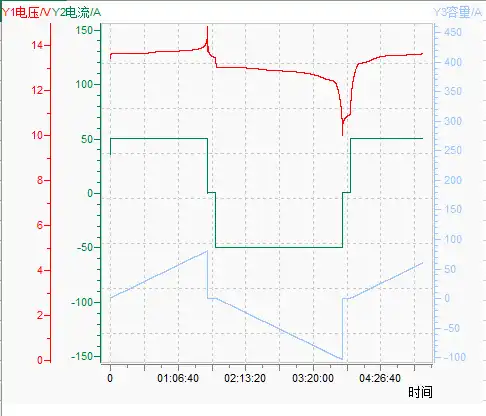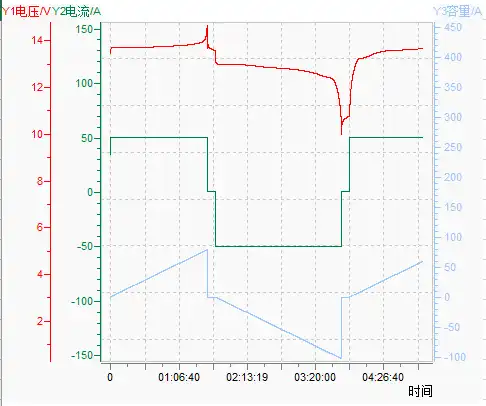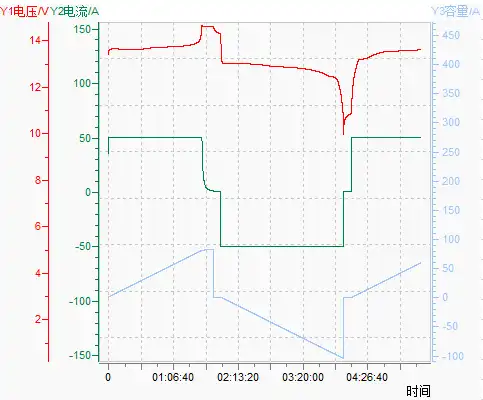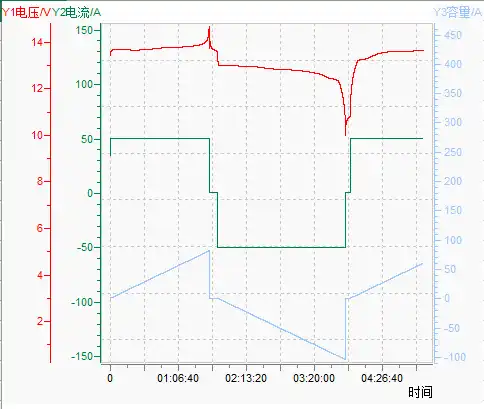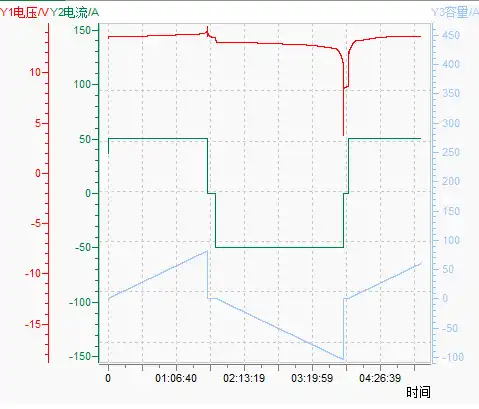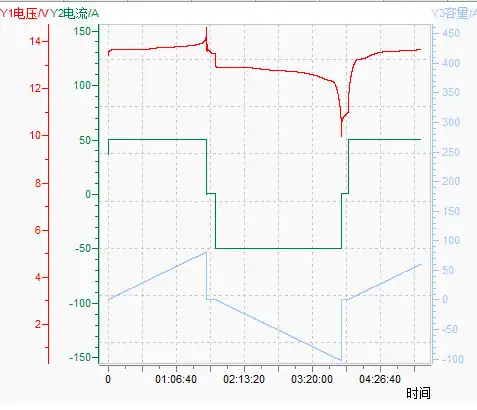 Effect of lithium battery aging test on lithium battery pack
First effect is to make the electrolyte soakage better, which is conducive to the stability of lithium battery pack performance;
Second, after aging, the active substances in the anode and cathode materials can accelerate some side effects, such as gas production, electrolyte decomposition, etc., which can quickly stabilize the electrochemical performance of lithium battery pack;
The third is to select the consistency of lithium battery pack after aging for a period of time. The measured value will deviate from the actual value due to the unstable voltage of the cell after formation, and the voltage and internal resistance of the cell after aging are more stable, which is convenient to select the battery with high consistency.
The battery performance is more stable after high-temperature aging. Most lithium battery manufacturers adopt high-temperature aging operation mode in the production process, and the temperature is 45℃-50℃ aging for 1-3 days, then set aside at room temperature. After high temperature aging, potential adverse phenomena of batteries will be exposed, such as voltage change, thickness change and internal resistance change, which directly test the safety and electrochemical performance of these batteries.
Temperature has a great influence on the cycle aging rate of lithium batteries. At lower temperature, the cycle life is reduced due to the enhanced lithium plating; High temperature can shorten the battery life due to the aging reaction driven by Arrhenius; Therefore, the best cycle life of lithium battery pack can be obtained only at appropriate temperature.
In fact, the real acceleration of lithium battery pack aging is not fast charging, but your charging habits! Fast charging will accelerate the aging of batteries. With the increase of usage times and time, aging of lithium batteries is inevitable, but good maintenance methods can prolong the service life of batteries.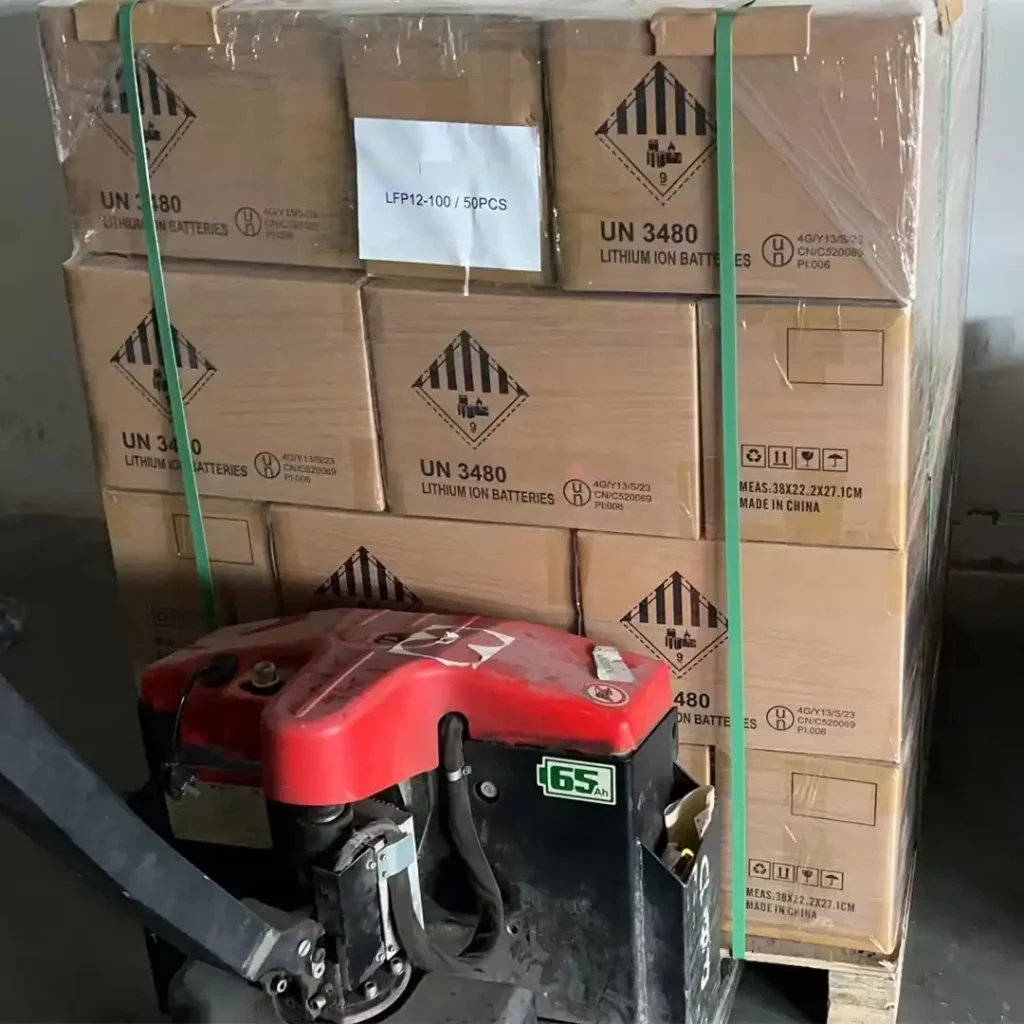 ---
Tags: