Storage GEL Battery Benefit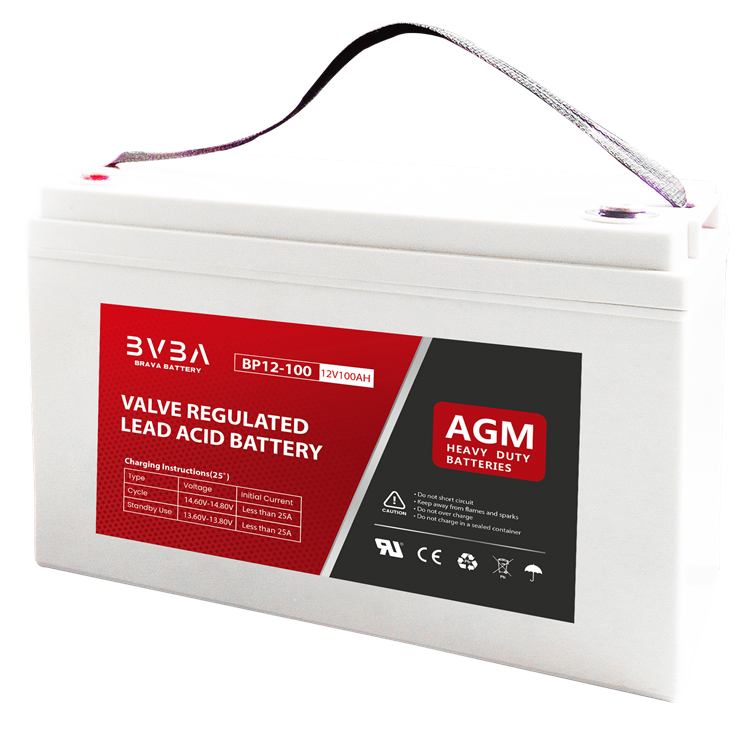 Model: BP12-100 12V100Ah
| | |
| --- | --- |
| Rated Voltage | 12v |
| Capacity | 100Ah |
| Weight | 28.5kg |
| Size | 328*173*216*223mm |
| Type | AGM Battery |
| Application | UPS/EPS |
Model: BPG12-100 12V100Ah
| | |
| --- | --- |
| Rated Voltage | 12v |
| Capacity | 100Ah |
| Weight | 28.5kg |
| Size | 328*173*216*223mm |
| Type | Deep Cycle GEL Battery |
| Application | UPS/EPS |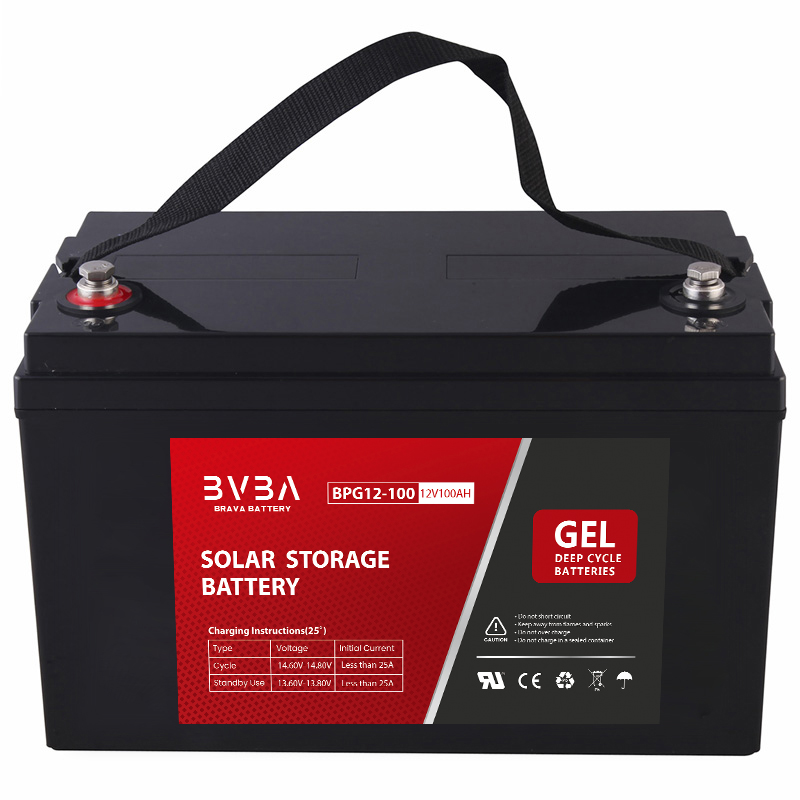 Front Terminal GEL Battery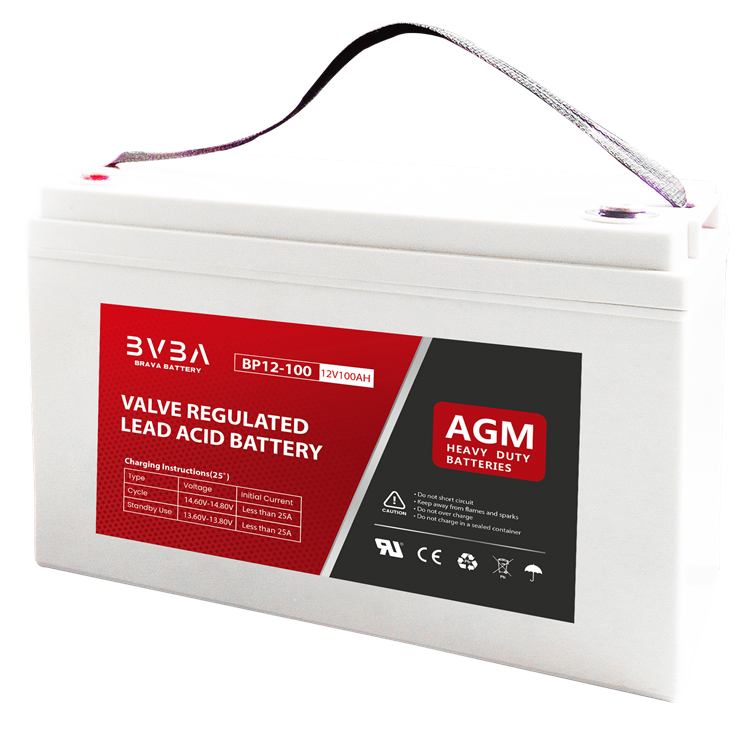 Model: BP12-100 12V100Ah
| | |
| --- | --- |
| Rated Voltage | 12v |
| Capacity | 100Ah |
| Weight | 28.5kg |
| Size | 328*173*216*223mm |
| Type | AGM Battery |
| Application | UPS/EPS |
A gel battery is a valve regulated, maintenance free, lead acid battery.  Gel batteries are extremely robust and versatile. These type of batteries produce few fumes and can be used in places without much ventilation.
Gel batteries make use of an immobile gel-like substance to store energy. These batteries are generally maintenance-free and vibration resistant. Gel batteries also have a wide operating temperature range, and a longer cycle life than AGM batteries.
How to select proper AGM battery?
Selecting the Proper Lead-Acid Technology
why wont my vehicle start?
The Deep Cycle Battery Guide (Types & FAQs)
The complete guide to agm batteries
Products Certifications and Standard
Why won't my vehicle start?
How to Refurbish and Repair a Lead-Acid AGM Battery?
What should I consider when buying a battery?
AGM vs Flooded Batteries – What You Need to Know
Charging Instructions for Motorcycle Battery
How do I jump-start my vehicle?
Battery maintenance and storage
Battery Maintenance
Battery Storage
Is there preventative maintenance I can do for my battery?
Installation and Replacement
4 Step to select/remove/install/dispose for replacement
Battery Warranty Information
BravaBattery AGM battery Manuals
Small Quantity, OEM & ODM services are fully supported, please leave a message below.
For our specific models, please see Deep Cycle AGM Battery.