How To Ship Lithium Battery by air
As Lithium Batteries are considered dangerous goods, so shipping batteries is always a headache, this is also a big challenge for us as lithium battery manufacturer, who are deemed to have many forwarders to handle battery shipping without hassle.
How to package lithium batteries for shipping by air

Depending on the Watt-hour rating for lithium ion cells or batteries or the lithium metal content for lithium mettal cells or batteries, the packaging required may need to be UN specification or may be simply strong, rigid packaging that is strong enough to withstand the shocks, mechanical handling, and loading encountered in transport. Shippers are also required to take into account other dangerous goods that may be shipped with lithium batteries to ensure that there is no incompatibility. Such as not packing lithium batteries with flammable liquids in the same package or overpack.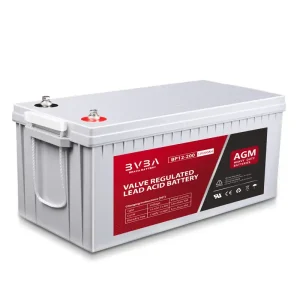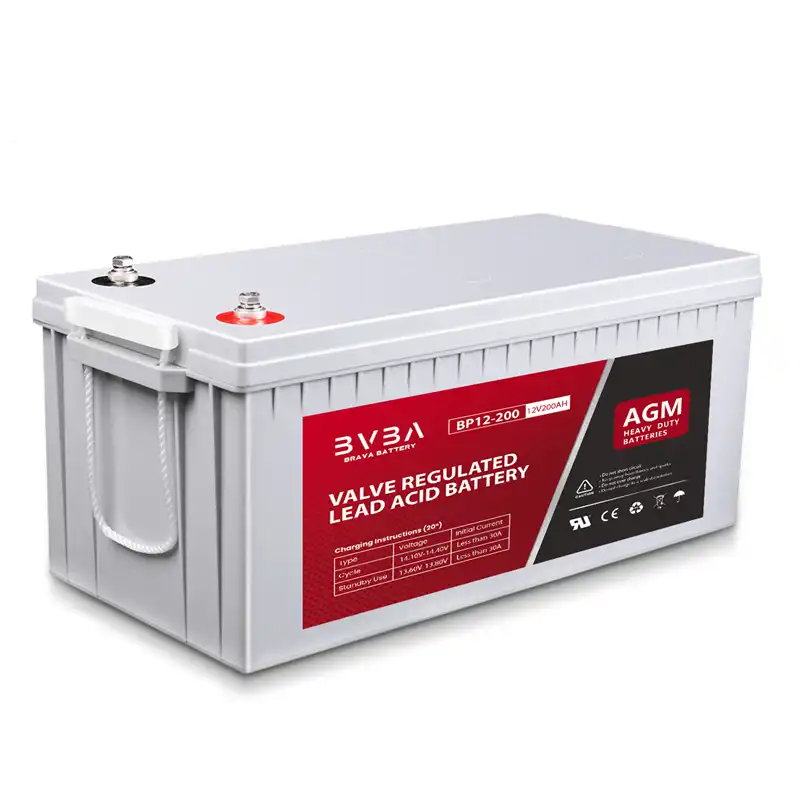 It is essential to follow the net quantity limits when shipping lithium batteries. A table in the Lithium Battery Shipping Regulations manual gives the precise weight of batteries per package on both cargo and passenger aircraft. All marks and labels must be clearly visible on the exterior of all packages and overpacks.
WHAT PRODUCTS WE CANNOT SHIP WITH LITHIUM BATTERIES
Generally, we are unable to ship E-bikes containing lithium ion batteries as they are over 100 wh in size, we are not accredited to ship this size of battery on their networks.  These are also classified as vehicles if shipped with the battery inside.  Similar items with the same regulations are E-Scooters and Hoverboards, we are unable to ship these items too.
A number of examples include:
Smartphones

Tablets
Cameras
Vacuum Cleaners
Laptops
Watches
All standalone lithium batteries are prohibited as cargo on passenger aircraft.
In February 2016, the ICAO—the United Nations agency that regulates the transport of Dangerous Goods aboard international aircraft—enacted a ban on transporting standalone lithium-ion batteries (UN3480) as cargo on passenger aircraft. The ban went into effect April 1, 2016, and remains in force.
Since lithium metal batteries (UN3090) were already prohibited, the new regulation meant no standalone lithium batteries, in any quantity or packaging, could be shipped as cargo on passenger aircraft. There is still no compliant way to do so without a special permit or other approval from a competent authority.
The March 2019 PHMSA IFR harmonized United States lithium-ion battery transport regulations with those of the ICAO, along with extra requirements for ground shipments to ensure no lithium-ion batteries were loaded on aircraft contrary to the regulations. For more detail and current updates on these and other regulations, you can bookmark our Lithium Battery Resources page.
Note: These restrictions apply only to standalone lithium-ion batteries and commercial aircraft. You can still compliantly ship lithium batteries, including lithium-ion batteries, by air. See below.
What shippers should know about shipping lithium batteries by air?

Shipping counterfeit or substandard lithium batteries is not acceptable. To assist shippers of lithium batteries, including equipment with installed lithium batteries, a requirement came into force with effect January 1, 2019 that manufacturers and subsequent distributors of lithium cells and batteries must make available a test summary that provides evidence that the  cell or battery type has met the requirements of the UN Manual of Tests and Criteria, Part III, subsection 38.3.
IATA Director General Willie Walsh says, "We all know how dangerous these batteries can be-they ignite-and clearly ensuring we can transport these devices safely on board is a primary focus for IATA."
It is important that as a shipper, you take the necessary precautions and strictly follow the regulations when preparing your lithium battery shipments to ensure the safety of the aircraft and all on board. Lithium battery shipments should always be packaged to meet all safety regulations to avoid any possible damage or fines.
There are generally 3 ways to ship batteries, by air, by sea and by express(including FedEex, UPS, DHL).
For bulk order(more then 200kgs per order), if you want cheap, ship by sea, if you want them fast, ship by air,if you want to ship door to door and fast, ship by express.
It is that simple.
But what about sample order or small order(less then 1 kgs or 100kgs).
Shipping by express could be very expensive, as UPS/Fedex/DHL will charge extra DG cost(mainly DG papers and handling fees) about 150-250 USD per shipment.
Some customers doubt whether we are shipping from the moon, as normal goods may be charged at 20 dollars for sample order.
But you see it here: the DG cost is 150-250 per shipment.
This is a big expense for sample order, as the battery sample may cost 10 USD only.
So forwarder come with new shipping methoud: by air + local delievery, we here call it AFG.
so how does shipping batteries by AFG works:
1 By AFG means by Air+Fedex Ground, it takes about 15 days to be delievered to USA,20-25 days to Europe(door to door)
here is a internal tracking of one recent shipment to USA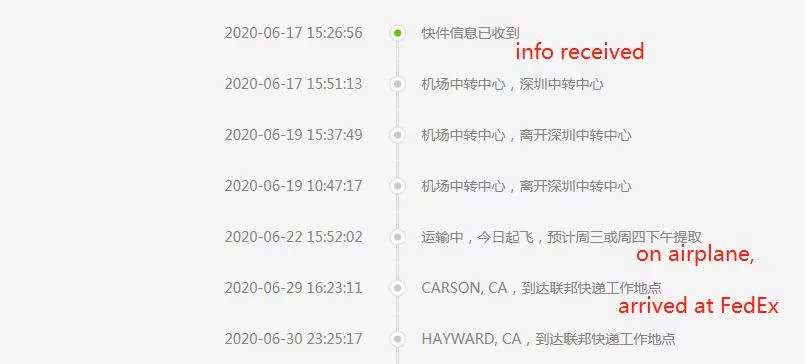 shipping-batteries-by-afgand customer can track the shipment on fedex tracking(same shipment)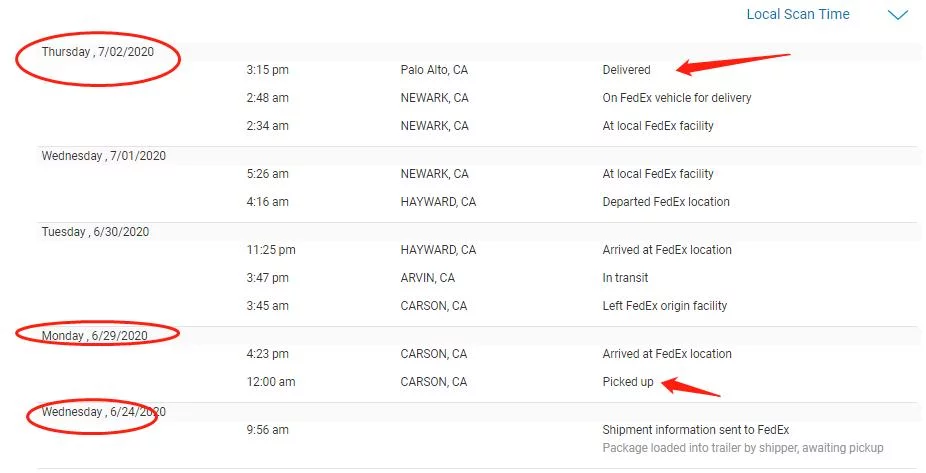 2 By AFG means you can get the goods at lower cost, but no customs papers are provided, no commericial invoice are provided(stamp with local customs), you will get the battery package at a set time
3 IMPORTANT: If, in case you need to get the offical customs paper and commercial invoice (from local customs or with customs stamp), please don't use AFG service. Not any papers will come with the AFG service, you will need to use air flight, sea freight or FedEx/UPS/DHL service to get those customs clearance papers.
For companies that require customs paper, please don't use the AFG service.
4 AFG= Air+fedex Ground , AUG=Air+ UPS Ground, we remain the rights to use AUG or AFG. Normally for USA shipment, we use AFG and for EU customers we use AUG mostly.
5 About 70% percent of our battery shipment is via AFG/AUG
Here is how AFG works: one main forwarder will collect all the goods and book airflight for one shipment and declare at destination customs: they may clear 2000kgs with 100 different shipment with just one bill to save cost. When everything is cleared at customs, the forwarder will then choose cheap local shipping agency, like fedex ground for the final delievery.
The main profit for the forwarder comes from the shipment by air.
but this step brings challenge: the goods may not on plane as it is planned or they cannn't clear it
at customs.
the good thing is you only have to wait 2 times normal UPS/Fedex shipping time, but pays 1/2 or even 1/4 of the expense you have to pay to Fedex/UPS/DHL.
To sum up
Pros to choose UPS/FedEx/DHL
1 shipping time is 99% certain 5-7 days
2 official custom clearance
3 commercial invoice
Cons to choose UPS/Fedex/DHL
1 Expensive shipping cost
2 Customs charges and handling fees
what about by air+fedex/UPS Ground (AFG)
Pros:
1 Cheap shipping charges
2 Shipping at a set time frame for 85% percent
3 No extra customs charges
Cons:
1 No customs papers provided
2 Shipping time is for reference only, 10% chances that you can not get the package at so said time schedule.