How long does a new car battery last?
A car battery plays a crucial role in providing the electrical power needed to start the engine and operate various electrical systems in a vehicle. As an essential component of the automotive system, car owners often wonder about the lifespan of a car battery and how to ensure its optimal performance. In this article, we will explore the factors affecting the longevity of a car battery, signs of a failing battery, and maintenance tips to extend its lifespan.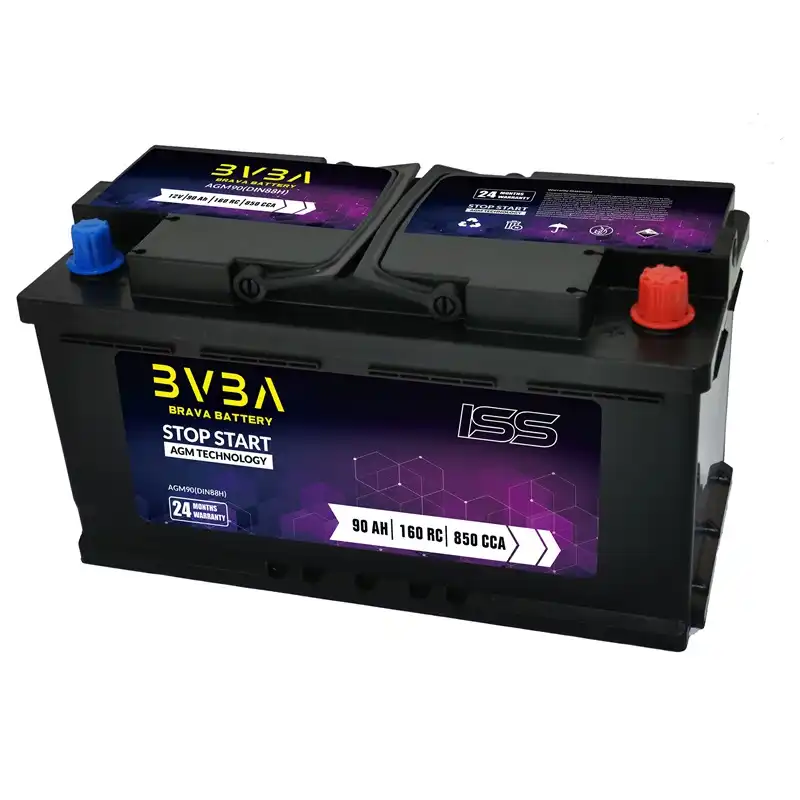 Factors Affecting Car Battery Lifespan:
1. Quality and Brand: The quality and brand of a car battery play a significant role in determining its lifespan. High-quality batteries from reputable manufacturers are generally designed to last longer and perform more reliably.
2. Climate and Temperature: Extreme temperatures, both hot and cold, can impact the performance of a car battery. High heat can cause the battery fluid to evaporate, leading to internal damage, while extreme cold can reduce the battery's ability to provide sufficient power.
3. Driving Habits: The frequency and duration of driving can affect the car battery's lifespan. Short trips and infrequent use may not allow the battery to fully charge, leading to premature degradation.
4. Vehicle Accessories: Additional electrical accessories, such as audio systems, GPS devices, and in-car entertainment, draw power from the battery. If these accessories are left on when the engine is not running, they can contribute to battery drain and reduce its lifespan.
5. Maintenance: Regular maintenance of the car battery, including keeping the terminals clean and free of corrosion, can help prolong its life.
Maintenance Tips to Extend Car Battery Lifespan:
To maximize the lifespan of a car battery, follow these maintenance tips:
1. Regular Inspections: Routinely inspect the battery for signs of damage, corrosion, or leaks. Address any issues promptly.
2. Keep Terminals Clean: Clean the battery terminals regularly using a mixture of baking soda and water to prevent corrosion.
3. Secure Connections: Ensure that the battery cables are securely attached to the terminals to maintain a strong connection.
4. Limit Accessory Usage: Avoid running electrical accessories while the engine is off to prevent excessive drain on the battery.
5. Keep the Battery Charged: If your vehicle is not used frequently, consider using a battery maintainer or trickle charger to keep the battery charged.
6. Park in Shade: Whenever possible, park your vehicle in the shade to reduce exposure to extreme temperatures.
Conclusion:
The lifespan of a car battery can vary depending on various factors, including quality, climate, driving habits, and maintenance. On average, a car battery can last between 3 to 5 years. However, by adhering to regular maintenance practices and being attentive to signs of a failing battery, car owners can extend the lifespan of their car batteries and reduce the risk of unexpected breakdowns. Regular inspections, keeping terminals clean, and limiting accessory usage are just a few of the measures that can help car owners get the most out of their car batteries. By taking care of this essential component, car owners can enjoy reliable starting power and electrical performance, ensuring a smooth and trouble-free driving experience.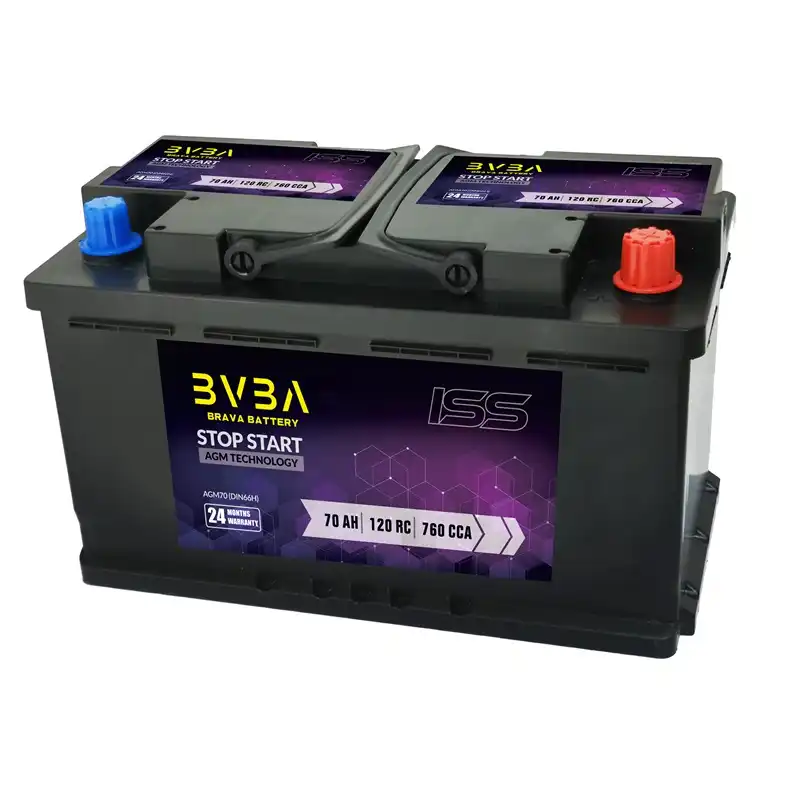 DIN Standard CAR Battery (SMF)
No.
JIS Gr. NO.
New JIS NO.
Capacity (20HR)
Dimension ( mm)
GW
(kg)
R C

(MINS.)

Layout
Terminal
Qty/
Pallet
Hold-
Down
Length
Width
Height
T.Height
1
LB1
53646MF
36
210
175
175
175
10
50
0
B
168
B3
2
53647MF
36
210
175
175
175
10
50
1
B
168
B3
3
54321MF
43
210
175
175
175
10.6
55
0
B
168
B3
4
54322MF
43
210
175
175
175
10.6
55
1
B
168
B3
5
L1
54459MF
44
210
175
190
190
10.6
66
0
B
168
B3
6
54464MF
44
210
175
190
190
10.6
66
1
B
168
B3
7
LB2
54519MF
45
240
175
175
175
14
66
0
B
168
B1/B3
8
54520MF
45
240
175
175
175
14
66
1
B
168
B1/B3
9
55046MF
50
240
175
175
175
14.6
75
1
B
168
B1/B3
10
55457MF
54
240
175
175
175
14.52
90
0
B
168
B1/B3
11
55459MF
54
240
175
175
175
14.52
90
1
B
168
B1/B3
12
56077MF
60
240
175
175
175
15.18
98
0
B
168
B1/B3
13
L2
55559MF
55
240
175
190
190
14.6
93
0
B
168
B1/B3
14
55548MF
55
240
175
190
190
14.6
93
1
B
168
B1/B3
15
55565MF
55
240
175
190
190
14.6
93
1
B
168
B1/B3
16
55531MF
55
240
175
190
190
14.6
93
0
B
168
B1/B3
17
56219MF
62
240
175
190
190
15.2
105
0
B
168
B1/B3
18
56220MF
62
240
175
190
190
15.2
105
1
B
168
B1/B3
19
56221MF
62
240
175
190
190
15.2
105
0
B
168
B1/B3
20
LB3
55415MF
54
274
175
175
175
15.5
93
0
B
144
B3
21
56318MF
63
274
175
175
175
16.8
115
0
B
144
B3
22
56420MF
64
274
175
175
175
16.8
115
0
B
144
B3
23
56818MF
68
274
175
175
175
17.5
123
0
B
144
B3
24
56821MF
68
274
175
175
175
17.5
123
0
B
144
B3
25
56828MF
68
274
175
175
175
17.5
123
1
B
144
B3
26
57113MF
71
274
175
175
175
17.5
123
0
B
144
B3
27
57114MF
71
274
175
175
175
17.5
123
1
B
144
B3
28
L3
56638MF
66
274
175
190
190
16.8
112
0
B
144
B3
29
56633MF
66
274
175
190
190
16.8
112
1
B
144
B3
30
57219MF
72
274
175
190
190
17.5
123
1
B
144
B3
31
57220MF
72
274
175
190
190
17.5
123
0
B
144
B3
32
57412MF
74
274
175
190
190
17.5
135
0
B
144
B3
33
57413MF
74
274
175
190
190
17.5
135
1
B
144
B3
34
57524MF
75
274
175
190
190
17
135
0
B
144
B1/B3
35
57539MF
75
274
175
190
190
17
135
0
B
120
B1/B3
36
L4
58043MF
80
311
175
190
190
19.5
135
0
B
120
B1/B3
37
LB5
58515MF
85
354
175
175
175
21.5
135
0
B
96
B1/B3
38
L5
58827MF
88
350
175
190
190
22.1
150
0
B
96
B1/B3
39
58821MF
88
350
175
190
190
22.1
150
1
B
96
B1/B3
40
60038MF
100
350
175
190
190
22.7
170
0
B
96
B3
41
60044MF
100
350
175
190
190
22.7
170
1
B
96
B3
42
JIS B20 (NS40Z)
53504MF
35
196
128
200
220
10.3
52
0
B
224
–
43
53520MF
35
196
128
200
220
10.3
52
0
B
224
–
44
53522MF
35
196
128
200
220
10.3
52
1
B
224
–
45
53521MF
35
196
128
200
220
10.3
52
0
B
224
–
46
54026MF
40
196
128
200
220
10.9
65
0
B
224
–
47
54027MF
40
196
128
200
220
10.9
65
1
B
224
–
48
JIS B24 (NS60)
54523MF
45
237
128
200
220
12.6
80
0
B
175
–
49
54524MF
45
237
128
200
220
12.6
80
1
B
175
–
50
54584MF
45
237
128
200
220
12.6
80
0
B
175
–
51
54551MF
45
237
128
200
220
12.6
80
1
B
175
–
52
JIS D23 (55D23)
56068MF
60
230
173
202
224
16.5
95
0
B
126
–
53
56069MF
60
230
173
202
224
16.5
95
1
B
126
–
54
JIS D26

(N50z)

56048MF
60
263
173
198
218
17.52
95
0
B
126
–
55
56049MF
60
263
173
198
218
17.52
95
1
B
126
–
56
57029MF
72
263
173
198
218
18.2
105
0
B
126
–
57
57024MF
72
263
173
198
218
18.2
105
1
B
126
–
58
JIS D31

(N70)

57512MF
75
302
174
200
220
20.5
95
0
B
119
–
59
57513MF
75
302
174
200
220
20.5
115
1
B
119
–
60
58513MF
85
302
174
200
220
22
115
0
B
119
–
61
58514MF
85
302
174
200
220
22
115
1
B
119
–
62
59518MF
95
302
174
200
220
22.8
120
1
B
119
–
63
59519MF
95
302
174
200
220
22.8
120
0
B
119
–
64
Q58
55716MF
57
240
175
153
175
12.9
95
0
B
135
–
65
56011MF
60
240
175
153
175
13.5
105
0
B
135
–
66
D2
59615MF
96
347
173
210
230
125
0
B
84
67
59616MF
96
347
173
210
230
125
1
B
84
68
60527MF
105
347
173
210
230
175
1
B
84
69
60528MF
105
347
173
210
230
175
0
B
84
70
JIS E41 (N100)
60026MF
100
405
170
200
220
26
170
0
B
84
–
71
60035MF
100
405
170
200
220
26
170
1
B
84
–
72
61017MF
110
405
170
200
220
27.55
170
0
B
84
–