Brava Dry Starter battery Marine RV batteries outperform traditional flooded, AGM, and Gel batteries with exceptional dual-purpose, starting, and cycling performance. The batteries are tolerant of a wide ambient temperature range, vibration, and Partial State of Charge operation.
The Marine RV batteries are safe, nonspillable, maintenance-free, and trusted by boat builders and recreational vehicle manufacturers.
Users can add the acid when they need to use the battery. Dry start battery is not with acid when they left the factory. So it is very safe for us to transport. And it will be easier to pass the checking of the custom. What's more, it is easy to store.  The storage time can up to 18 months. So up to now, many customers are still used the dry charged battery.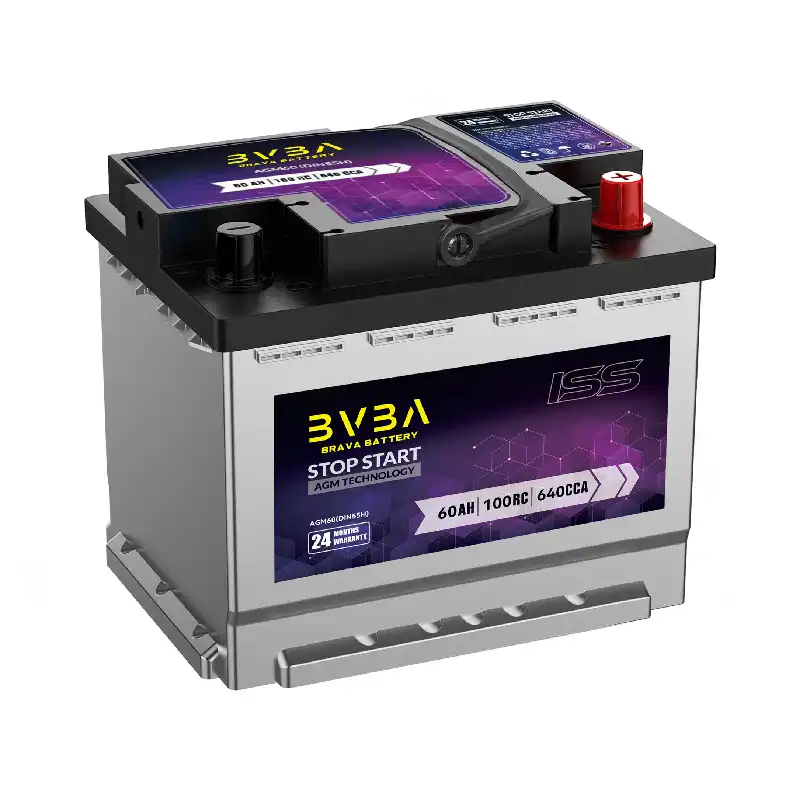 Dry Starter Battery General Features
Auto battery warranty: One year
Safty and electrolyte capacity
Oem cooperation with your brand
Easy maintainable low-maintenance design
Vibration-resistance and higher cranking power
With ce, ul certificate and iso9001-2000 management system
Longer shelf life, lower water loss, lower self-discharging
Low electric resistance pe envelop separator, powerful long life performance
Dry Start Battery JIS Standard Series
Type (New)
Type (Old)
Voltage (V)
Capacity
CCA (-18 ℃ )
Size ( mm)
Terminal
Weight (kg)
20hr (Ah)
5hr (Ah)
min
L
W
H
T.H.
Layout
Type
Dry
Wet
36B20LS
NS40ZLS
12
35
28
52
320
196
128
200
220
0
A
6.935
9.88
36B20RS
NS40ZS
12
35
28
52
320
196
128
200
220
1
A
6.935
9.88
36B20L
NS40ZL
12
35
28
52
320
196
128
200
220
0
B
6.84
9.88
36B20R
NS40Z
12
35
28
52
320
196
128
200
220
1
B
6.84
9.88
32C24L
N40L
12
40
32
57
350
237
127
200
220
0
A
7.22
11.02
32C24R
N40
12
40
32
57
350
237
127
200
220
1
A
7.22
11.02
46B24LS
NS60LS
12
45
36
71
350
237
127
200
220
0
A
8.17
11.78
46B24RS
NS60S
12
45
36
71
350
237
127
200
220
1
A
8.17
11.78
46B24L
NS60L
12
45
36
71
350
237
127
200
220
0
B
8.17
11.78
46B24R
NS60
12
45
36
71
350
237
127
200
220
1
B
8.17
11.78
55B24LS
12
45
36
71
350
237
127
200
220
0
A
8.17
11.78
55B24RS
12
45
36
71
350
237
127
200
220
1
A
8.17
11.78
55B24L
12
45
36
71
350
237
127
200
220
0
B
8.17
11.78
55B24R
12
45
36
71
350
237
127
200
220
1
B
8.17
11.78
55D23L
12
60
48
99
450
226
170
200
220
0
A
10.545
15.105
55D23R
12
60
48
99
450
226
170
200
220
1
A
10.545
15.105
75D23L
12
65
52
118
500
226
170
200
220
0
A
12.16
16.435
75D23R
12
65
52
118
500
226
170
200
220
1
A
12.16
16.435
48D26R
N50
12
50
40
78
400
260
170
201
225
1
A
9.12
14.82
48D26L
N50L
12
50
40
78
400
260
170
201
225
0
A
9.12
14.82
55D26R
N50Z
12
60
48
101
460
260
170
201
225
1
A
10.735
16.15
55D26L
N50ZL
12
60
48
101
460
260
170
201
225
0
A
10.735
16.15
65D26R
NS70
12
65
52
113
540
260
170
201
225
1
A
12.255
17.48
65D26L
NS70L
12
65
52
113
540
260
170
201
225
0
A
12.255
17.48
65D31R
N70
12
70
56
126
460
305
172
201
225
1
A
12.445
19.19
65D31L
N70L
12
70
56
126
460
305
172
201
225
0
A
12.445
19.19
75D31R
N70Z
12
75
60
137
540
305
172
201
225
1
A
12.825
20.14
75D31L
N70ZL
12
75
60
137
540
305
172
201
225
0
A
12.825
20.14
95D31R
NX120-7
12
80
64
159
640
305
172
201
225
1
A
13.68
20.71
95D31L
NX120-7L
12
80
64
159
640
305
172
201
225
0
A
13.68
20.71
N90
12
90
72
500
355
174
190
213
1
A
14.44
21.09
N90L
12
90
72
500
355
174
190
213
0
A
14.44
21.09
95E41R
N100
12
100
80
182
700
405
172
205
228
1
A
16.245
23.655
95E41L
N100L
12
100
80
182
700
405
172
205
228
0
A
16.245
23.655
105E41R
N100Z
12
104
83
190
750
405
172
205
228
1
A
17.765
25.46
105E41L
N100ZL
12
104
83
190
750
405
172
205
228
0
A
17.765
25.46
115E41R
NS120
12
110
88
200
800
405
172
205
228
1
A
19.285
27.455
115E41L
NS120L
12
110
88
200
800
405
172
205
228
0
A
19.285
27.455
115F51
N120
12
120
96
225
840
505
180
210
235
4
A
21.85
33.345
145F51
NS150
12
140
112
269
900
505
180
210
235
4
A
23.465
34.865
145G51
N150
12
150
120
292
950
505
220
210
235
4
A
25.365
36.575
165G51
NS200
12
170
136
338
1050
505
220
210
235
4
A
28.975
41.8
190H52
N200
12
200
160
409
1100
505
265
210
235
4
A
32.68
50.16
US-6TN
12
120
96
800
273
265
201
225
4
A
15.96
22.325
US-6TL
12
120
96
800
273
265
201
225
5
A
15.96
22.325
Dry Start Battery DIN Standard Series
DIN Type
Voltage ( V )
Capacity
CCA(-18 ℃ )
Size ( mm)
Terminal
Hold down
Weight (Kg)
20hr (Ah)
RC min
DIN
EN
L
W
H
T.H
Layout
Type
Dry
Wet
53646
12
36
52
175
300
208
175
175
175
0
1
B3/4
7.13
10.17
54317
12
43
65
200
330
208
175
175
175
0
19
B3/4
7.70
10.74
54434
12
44
65
210
360
208
175
190
190
0
1
B3/4
8.17
11.69
54437
12
44
65
210
360
208
175
190
190
0
19
B3/4
8.17
11.69
54449
12
44
65
210
360
208
175
190
190
1
1
B3/4
8.17
11.69
54459
12
44
65
210
360
208
175
190
190
0
1
B3/4
8.17
11.69
54519
12
45
67
220
360
240
175
175
175
0
1
B3/4
7.89
12.07
55044
12
50
76
265
450
240
175
175
175
0
1
B3/4
8.84
12.92
55423
12
55
85
300
510
240
175
175
175
0
19
B3/4
9.22
13.30
55428
12
55
85
300
510
240
175
175
175
0
1
B3/4
9.22
13.30
55430
12
55
85
300
510
240
175
175
175
1
1
B3/4
9.22
13.30
55530
12
55
85
255
420
240
175
190
190
0
1
B3/4
9.69
14.54
55559
12
55
85
255
420
240
175
190
190
0
1
B3/4
9.69
14.54
56073
12
60
94
280
480
240
175
190
190
0
1
B3/4
10.45
15.20
56219
12
61
98
280
480
240
175
190
190
0
1
B3/4
11.12
15.77
56221
12
61
98
280
480
240
175
190
190
1
1
B3/4
11.12
15.77
55415
12
55
85
265
450
278
175
175
175
0
1
B3/4
9.41
14.16
56318
12
60
94
300
510
278
175
175
175
0
1
B3/4
10.26
14.92
56327
12
60
94
300
510
278
175
175
175
1
1
B3/4
10.26
14.92
56530
12
66
105
320
540
278
175
175
175
0
1
B3/4
10.74
15.39
56323
12
63
105
360
600
278
175
175
175
0
19
B3/4
10.93
15.49
56420
12
64
105
380
640
278
175
175
175
0
1
B3/4
10.93
15.49
56618
12
66
105
300
510
278
175
190
190
0
1
B3
11.40
16.82
56619
12
66
105
300
510
278
175
190
190
0
19
B3
11.31
16.82
57412
12
74
121
400
680
278
175
190
190
0
1
B3
12.83
18.05
57413
12
74
121
400
680
278
175
190
190
1
1
B3
12.83
18.05
58515
12
85
143
450
760
352
175
175
175
0
1
B3
13.97
20.05
58815
12
88
150
395
640
352
175
175
175
0
1
B3/4
14.63
21.85
58827
12
88
150
395
640
352
175
190
190
0
1
B3/4
14.63
21.85
59219
12
92
158
395
640
352
175
190
190
0
1
B3/4
16.06
23.09
60038
12
100
176
450
760
352
175
190
190
0
1
B3/4
16.06
23.09
53520
12
35
52
150
240
196
128
200
220
0
3
–
6.84
9.88
53522
12
35
52
150
240
196
128
200
220
1
3
–
6.84
9.88
53521
12
35
52
150
240
196
128
200
220
0
1
–
6.94
9.88
53534
12
35
52
150
240
196
128
200
220
1
1
–
6.94
9.88
54523
12
45
67
180
300
234
127
200
220
0
1
–
8.17
11.78
54524
12
45
67
180
300
234
127
200
220
1
1
–
8.17
11.78
54584
12
45
67
180
300
234
127
200
220
0
3
–
8.08
11.69
54551
12
45
67
180
300
234
127
200
220
1
3
–
8.08
11.69
56068
12
60
94
240
390
226
170
200
220
0
1
–
10.55
15.11
56069
12
60
94
240
390
226
170
200
220
1
1
–
10.55
15.11
56048
12
60
94
170
280
263
173
198
218
0
1
B9
10.74
16.15
56049
12
60
94
170
280
263
173
198
218
1
1
B9
10.74
16.15
57029
12
72
117
315
540
263
173
198
218
0
1
B9
12.26
17.48
57024
12
72
117
315
540
263
173
198
218
1
1
B9
12.26
17.48
59518
12
95
165
395
640
302
174
203
223
0
1
B1
15.11
21.19
59519
12
95
165
395
640
302
174
203
223
1
1
B1
15.11
21.19
60032
12
100
167
420
680
302
174
203
223
0
1
B1
17.10
22.99
60033
12
100
167
420
680
302
174
203
223
1
1
B1
17.10
22.99
58521
12
85
143
320
540
302
172
203
223
0
1
–
13.97
20.33
58522
12
85
143
320
540
302
172
203
223
1
1
–
13.97
20.33
59615
12
96
167
360
600
347
173
210
232
0
1
–
15.58
23.37
59616
12
96
167
360
600
347
173
210
232
1
1
–
15.58
23.37
60527
12
105
187
410
680
347
173
210
232
1
1
–
16.34
24.13
60528
12
105
187
410
680
347
173
210
232
0
1
–
16.34
24.13
60026
12
100
167
360
600
405
171
210
233
0
1
–
16.25
26.03
60035
12
100
167
360
600
405
171
210
233
1
1
–
16.25
26.03
61017
12
110
203
420
680
503
185
194
215
3
1
–
19.95
31.26
62034
12
120
223
420
680
503
185
194
215
3
1
–
19.95
31.26
63530
12
135
256
420
680
503
185
194
215
3
1
–
21.85
32.87
64020
12
140
273
460
760
503
185
194
215
3
1
–
21.85
32.87
62035
12
120
223
420
680
503
185
194
215
3
1
B3
19.95
31.26
64030
12
140
269
460
760
503
185
194
215
3
1
B3
21.85
32.87
64317
12
143
276
540
900
503
216
192
215
3
1
–
24.04
38.10
64318
12
143
276
540
900
503
216
192
215
4
1
–
24.04
38.10
65513
12
155
303
540
900
503
216
192
215
3
1
–
25.94
39.71
66514
12
165
326
540
900
503
216
192
215
3
1
–
25.94
39.71
67043
12
170
338
600
1000
503
216
192
215
3
1
–
27.74
41.33
68025
12
180
361
600
1000
503
216
192
215
3
1
–
27.74
41.33
68034
12
180
361
600
1000
503
216
192
215
3
1
–
27.74
41.33
66515
12
165
326
540
900
503
216
192
215
3
1
B3
25.94
39.71
66521
12
165
326
540
900
503
216
192
215
4
1
B3
25.94
39.71
68035
12
180
361
600
1000
503
216
192
215
3
1
B3
27.74
41.33
68036
12
180
361
600
1000
503
216
192
215
4
1
B3
27.74
41.33
68039
12
180
361
570
950
506
264
213
235
3
1
–
28.31
49.02
70027
12
200
409
630
1050
506
264
213
235
3
1
–
32.02
52.25
70029
12
200
409
630
1050
506
264
213
235
4
1
–
32.02
52.25
SMF Start Battery JIS Standard Series
Type (New)
Type (Old)
Voltage (V)
Capacity
CCA (-18 ℃ )
Size ( mm)
Terminal
Weight
20hr (Ah)
5hr (Ah)
min
L
W
H
T.H.
Layout
Type
(kg)
36B20LS
NS40ZLSMF
12
35
28
52
320
196
128
200
220
0
A
9.88
36B20RS
NS40ZSMF
12
35
28
52
320
196
128
200
220
1
A
9.88
36B20L
NS40ZLMF
12
35
28
52
320
196
128
200
220
0
B
9.88
36B20R
NS40ZMF
12
35
28
52
320
196
128
200
220
1
B
9.88
32C24L
N40LMF
12
40
32
57
350
237
127
200
220
0
A
11.02
32C24R
N40MF
12
40
32
57
350
237
127
200
220
1
A
11.02
46B24LS
NS60LSMF
12
45
36
71
350
237
127
200
220
0
A
11.78
46B24RS
NS60SMF
12
45
36
71
350
237
127
200
220
1
A
11.78
46B24L
NS60LMF
12
45
36
71
350
237
127
200
220
0
B
11.78
46B24R
NS60MF
12
45
36
71
350
237
127
200
220
1
B
11.78
55B24LS
55B25LSMF
12
45
36
71
350
237
127
200
220
0
A
11.78
55B24RS
55B25RSMF
12
45
36
71
350
237
127
200
220
1
A
11.78
55B24L
55B25LMF
12
45
36
71
350
237
127
200
220
0
B
11.78
55B24R
55B25RMF
12
45
36
71
350
237
127
200
220
1
B
11.78
55D23L
55D24LMF
12
60
48
99
450
226
170
200
220
0
A
15.11
55D23R
55D24RF
12
60
48
99
450
226
170
200
220
1
A
15.11
75D23L
75D24LMF
12
65
52
118
500
226
170
200
220
0
A
16.44
75D23R
75D24RMF
12
65
52
118
500
226
170
200
220
1
A
16.44
48D26R
N50MF
12
50
40
78
400
260
170
201
225
1
A
14.82
48D26L
N50LMF
12
50
40
78
400
260
170
201
225
0
A
14.82
55D26R
N50ZMF
12
60
48
101
460
260
170
201
225
1
A
16.15
55D26L
N50ZLMF
12
60
48
101
460
260
170
201
225
0
A
16.15
65D26R
NS70MF
12
65
52
113
540
260
170
201
225
1
A
17.48
65D26L
NS70LMF
12
65
52
113
540
260
170
201
225
0
A
17.48
65D31R
N70MF
12
70
56
126
460
305
172
201
225
1
A
19.19
65D31L
N70MF
12
70
56
126
460
305
172
201
225
0
A
19.19
75D31R
N70ZMF
12
75
60
137
540
305
172
201
225
1
A
20.62
75D31L
N70ZLMF
12
75
60
137
540
305
172
201
225
0
A
20.62
95D31R
NX120-7MF
12
80
64
159
640
305
172
201
225
1
A
21.66
95D31L
NX120-7LMF
12
80
64
159
640
305
172
201
225
0
A
21.66
95E41R
N100MF
12
100
80
182
700
405
172
205
228
1
A
23.66
95E41L
N100LMF
12
100
80
182
700
405
172
205
228
0
A
23.66
105E41R
N100ZMF
12
105
83
190
750
405
172
205
228
1
A
25.46
105E41L
N100ZLMF
12
105
83
190
750
405
172
205
228
0
A
25.46
115E41R
NS120MF
12
110
88
200
800
405
172
205
228
1
A
27.46
115E41L
NS120LMF
12
110
88
200
800
405
172
205
228
0
A
27.46
115F51
N120MF
12
120
96
225
840
505
180
210
235
4
A
33.35
145F51
NS150MF
12
140
112
269
900
505
180
210
235
4
A
34.87
145G51
N150MF
12
150
120
292
950
505
220
210
235
4
A
36.58
165G51
NS200MF
12
170
136
338
1050
505
220
210
235
3
A
41.80
190H52
N200MF
12
200
160
409
1100
505
265
210
235
4
A
50.16
SMF Start Battery DIN standard Series
DIN Type
Voltage ( V )
Capacity
CCA(-18 ℃ )
Size ( mm)
Terminal
Hold down
Weight
20hr (Ah)
RC min
DIN
EN
L
W
H
T.H
Layout
Type
(Kg)
53646MF
12
36
52
175
300
208
175
175
175
0
1
B3/4
10.17
54317MF
12
43
65
200
330
208
175
175
175
0
19
B3/4
10.74
54434MF
12
44
65
210
360
208
175
190
190
0
1
B3/4
11.69
54437MF
12
44
65
210
360
208
175
190
190
0
19
B3/4
11.69
54449MF
12
44
65
210
360
208
175
190
190
1
1
B3/4
11.69
54459MF
12
44
65
210
360
208
175
190
190
0
1
B3/4
11.69
54519MF
12
45
67
220
360
240
175
175
175
0
1
B3/4
12.07
55044MF
12
50
76
265
450
240
175
175
175
0
1
B3/4
12.92
55423MF
12
55
85
300
510
240
175
175
175
0
19
B3/4
13.30
55428MF
12
55
85
300
510
240
175
175
175
0
1
B3/4
13.30
55430MF
12
55
85
300
510
240
175
175
175
1
1
B3/4
13.30
55530MF
12
55
85
255
420
240
175
190
190
0
1
B3/4
14.54
55559MF
12
55
85
255
420
240
175
190
190
0
1
B3/4
14.54
56073MF
12
60
94
280
480
240
175
190
190
0
1
B3/4
15.20
56219MF
12
61
98
280
480
240
175
190
190
0
1
B3/4
15.77
56221MF
12
61
98
280
480
240
175
190
190
1
1
B3/4
15.77
55415MF
12
55
85
265
450
278
175
175
175
0
1
B3/4
14.16
56318MF
12
60
94
300
510
278
175
175
175
0
1
B3/4
14.92
56327MF
12
60
94
300
510
278
175
175
175
1
1
B3/4
14.92
56530MF
12
66
105
320
540
278
175
175
175
0
1
B3/4
15.39
56323MF
12
63
105
360
600
278
175
175
175
0
19
B3/4
15.49
56420MF
12
64
105
380
640
278
175
175
175
0
1
B3/4
15.49
56618MF
12
66
105
300
510
278
175
190
190
0
1
B3
16.82
57219MF
12
72
121
480
720
278
175
190
190
0
1
B3
17.58
57220MF
12
72
121
480
720
278
175
190
190
1
1
B3
17.58
57412MF
12
74
121
400
680
278
175
190
190
0
1
B3
18.05
57413MF
12
74
121
400
680
278
175
190
190
1
1
B3
18.05
57540MF
12
75
121
370
600
278
175
190
190
0
1
B3
18.05
58032MF
12
80
130
360
640
278
175
190
190
0
1
B3
18.53
58515MF
12
85
143
450
760
352
175
175
175
0
1
B3
20.05
58815MF
12
88
150
395
640
352
175
175
175
0
1
B3/4
21.85
58827MF
12
88
150
395
640
352
175
190
190
0
1
B3/4
21.85
58821MF
12
88
150
395
640
352
175
190
190
1
1
B3/4
21.85
59219MF
12
92
158
395
640
352
175
190
190
0
1
B3/4
23.09
60038MF
12
100
176
450
760
352
175
190
190
0
1
B3/4
23.09
53520MF
12
35
52
150
240
196
128
200
220
0
3
–
9.88
53522MF
12
35
52
150
240
196
128
200
220
1
3
–
9.88
53521MF
12
35
52
150
240
196
128
200
220
0
1
–
9.88
53534MF
12
35
52
150
240
196
128
200
220
1
1
–
9.88
54523MF
12
45
67
180
300
234
127
200
220
0
1
–
11.78
54524MF
12
45
67
180
300
234
127
200
220
1
1
–
11.78
54584MF
12
45
67
180
300
234
127
200
220
0
3
–
11.69
54551MF
12
45
67
180
300
234
127
200
220
1
3
–
11.69
56068MF
12
60
94
240
390
226
170
200
220
0
1
–
15.11
56069MF
12
60
94
240
390
226
170
200
220
1
1
–
15.11
56048MF
12
60
94
170
280
263
173
198
218
0
1
B9
16.15
56049MF
12
60
94
170
280
263
173
198
218
1
1
B9
16.15
57029MF
12
72
117
315
540
263
173
198
218
0
1
B9
17.48
57024MF
12
72
117
315
540
263
173
198
218
1
1
B9
17.48
59518MF
12
95
165
395
640
302
174
203
223
0
1
B1
21.19
59519MF
12
95
165
395
640
302
174
203
223
1
1
B1
21.19
60032MF
12
100
167
420
680
302
174
203
223
0
1
B1
22.99
60033MF
12
100
167
420
680
302
174
203
223
1
1
B1
22.99
58521MF
12
85
143
320
540
302
172
203
223
0
1
–
20.33
58522MF
12
85
143
320
540
302
172
203
223
1
1
–
20.33
59615MF
12
96
167
360
600
347
173
210
232
0
1
–
23.37
59616MF
12
96
167
360
600
347
173
210
232
1
1
–
23.37
60527MF
12
105
187
410
680
347
173
210
232
1
1
–
24.13
60528MF
12
105
187
410
680
347
173
210
232
0
1
–
24.13
60026MF
12
100
167
360
600
405
171
210
233
0
1
–
26.03
60035MF
12
100
167
360
600
405
171
210
233
1
1
–
26.03
61017MF
12
110
203
420
680
503
185
210
233
3
1
–
31.26
62034MF
12
120
223
420
680
503
185
210
233
3
1
–
31.26
63530MF
12
135
256
420
680
503
185
210
233
3
1
–
32.87
64020MF
12
140
273
460
760
503
185
210
233
3
1
–
32.87
64317MF
12
143
276
540
900
503
216
210
233
3
1
–
38.10
64318MF
12
143
276
540
900
503
216
210
233
4
1
–
38.10
66513MF
12
165
303
540
900
503
216
210
233
3
1
–
39.71
66514MF
12
165
326
540
900
503
216
210
233
3
1
–
39.71
67043MF
12
170
338
600
1000
503
216
210
233
3
1
–
41.33
68025MF
12
180
361
600
1000
503
216
210
233
3
1
–
41.33
68034MF
12
180
361
600
1000
503
216
210
233
3
1
–
41.33
68039MF
12
180
361
570
950
506
264
213
235
3
1
–
49.02
70027MF
12
200
409
630
1050
506
264
213
235
3
1
–
52.25
70029MF
12
200
409
630
1050
506
264
213
235
4
1
–
52.25
71014MF
12
210
433
700
1150
506
264
213
235
3
1
–
53.87
71015MF
12
210
433
700
1150
506
264
213
235
4
1
–
53.87
Dry Starter Battery Typical Applications
Starting battery for cars
Electronic instruments
Buses
Trucks
Golf carts
Tractors
Mine vehicles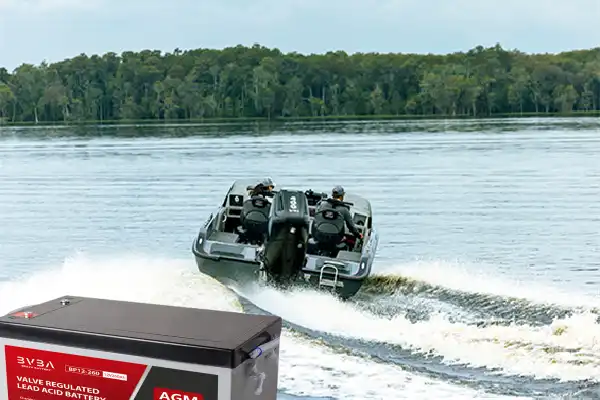 In Series or Parallel
Connect batteries in series or parallel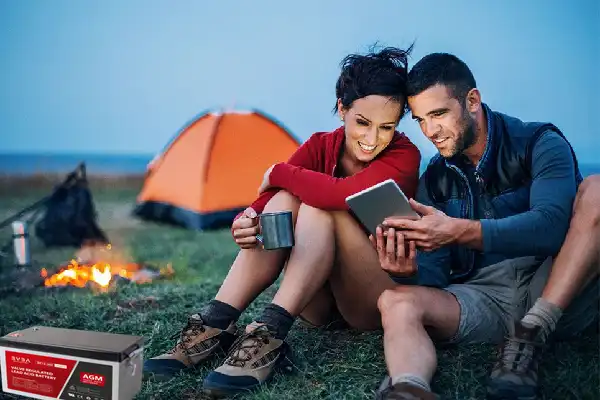 In Series or Parallel
Connect batteries in series or parallel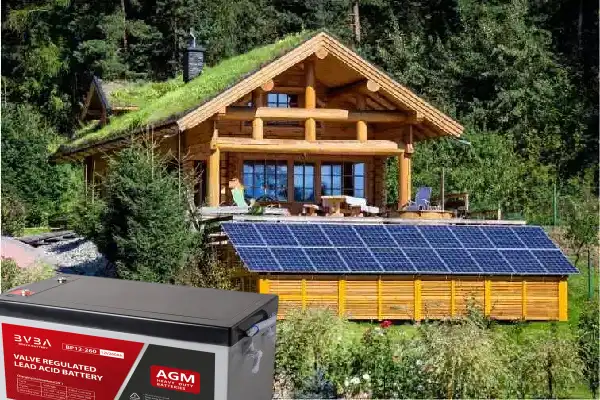 M8 Terminal
High Reliability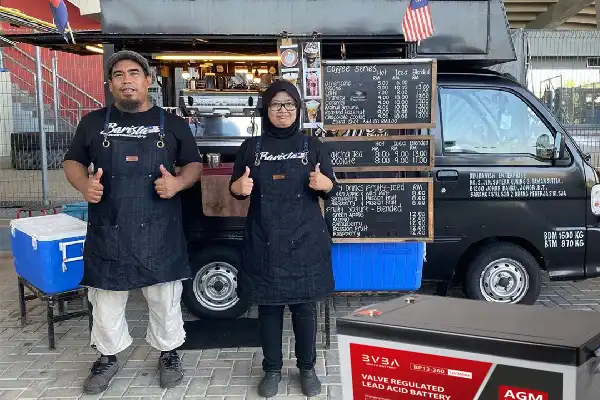 High Performance
Reliable & High Performance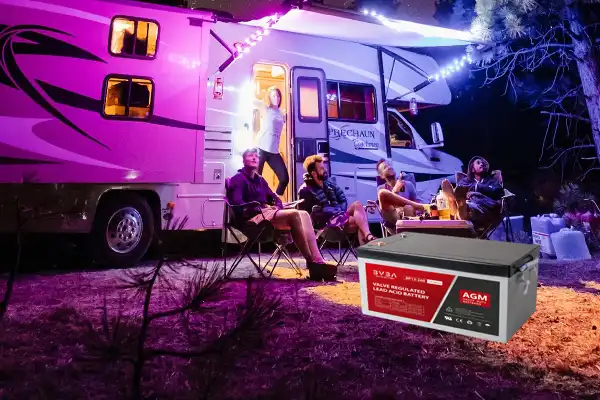 In Series or Parallel
Connect batteries in series or parallel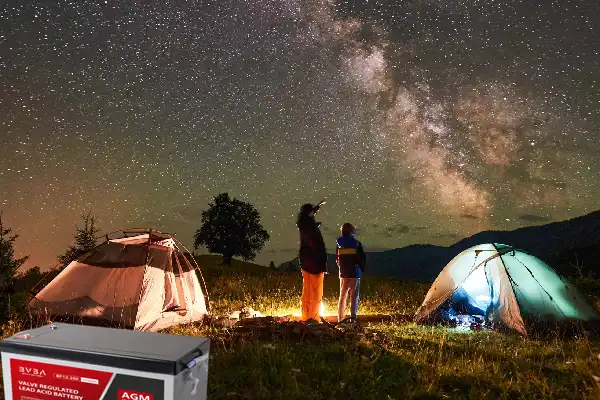 M8 Terminal
High Reliability